Professional Pest Control In Acra, NY
In the heart of Central New York lies an environment that is complete with all four seasons in a beautiful and breathtaking package. Multiple trees, sources of water, and plentiful wildlife can leave people feeling like they've stumbled upon paradise without compromising their access to the comforts of the city. Despite how picturesque the area is, there are a number of pests that invade homes and businesses all year, which requires outside assistance.
Our pest management professionals at Pestmaster® Services are standing by prepared to deliver the pest control solutions you need whether you're a homeowner or running a business. Backed by over 40 years of experience, we work with you to determine the source of your problem while delivering guaranteed results.
If pest control is a concern for you, then look no further than our pest management professionals to square things away. Call or go online to request a free quote to get started today!
Home Pest Control In Acra, NY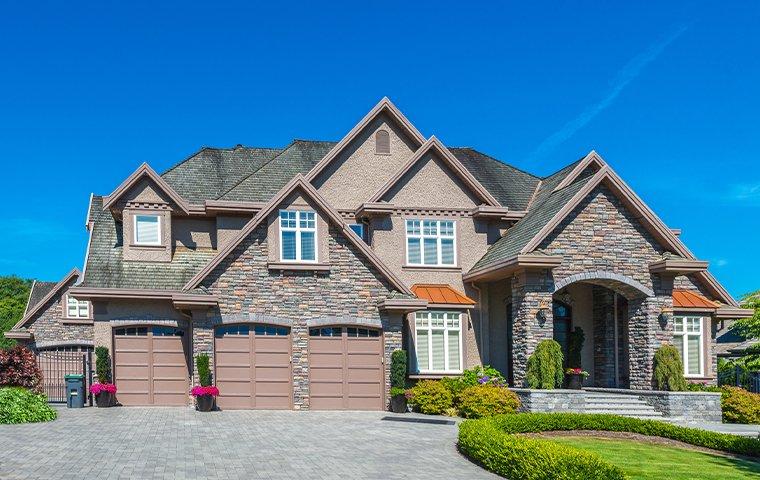 As a homeowner, you expect to be comfortable in your own home or backyard. That's hard to do when the pest population is out of control. That's why we work with you to determine the best method of residential pest control for your situation.
Every pest has different behaviors and interactions with the surrounding environment. That's why we use an Integrated Pest Management approach to deliver pest management that's guaranteed. We first begin by walking the property to deliver a thorough inspection of the exterior of your home and your surrounding yard. Once we've identified the problem, we provide you with monthly, bi-monthly, or quarterly treatments depending on the pest discovered.
For us, your health and wellbeing are important, which is why we take safety measures to ensure no one in the family is at risk while we work to control your pest problem.
Got a pest control problem in your Acra home? Give us a call or go online to request a free quote to get started on your pest management plan today.
Commercial Pest Control In Acra, NY
The secret to success for businesses is to deliver the best results to your customers. When pests have invaded your business, that becomes much more difficult thanks to compromised environments and an increased risk of negative reviews. At that point, you need commercial pest control.
Our team works with you to identify the nature of your pest problem and develop a solution that helps you maintain your reputation and business. When it comes to your livelihood, the stakes are never higher. We understand that, which is why you can count on us for guaranteed results regardless of the type of business you have.
Need commercial pest control services? Choose pest management solutions backed by over 40 years of experience with Pestmaster® Services today!
What Is No-Kill Pest Control In Acra, NY?
The very reason for pest control is to remove the creatures that don't belong in the home. However, that doesn't mean these animals need to be killed to successfully eliminate from your Acra property. Every single insect, rodent, or other animal performs a role in the ecosystem. When the population of one animal is eliminated unnaturally, this can negatively disrupt the ecological balance. That's why it's much better to practice no-kill pest control in Acra.
To that end, we practice pest management with environmentally sound practices in mind. This approach ensures the animals are treated as humanely as possible, but also keeps you and your loved ones safe during treatment. With our Integrated Pest Management approach, you get pest control that accounts for the interaction between the pests and their environment for a result that delivers.
Ready to explore your pest control options? Give our experts at Pestmaster® Services a call today!
Three Things Everyone In Acra, NY Ought To Know About Bed Bugs
Bed bugs are more common in Acra and the surrounding area than people would like. While bed bug control is important, it's just as important to know about bed bugs so you're prepared. That's why we've put together three things you need to know to help you with your bed bug problem:
They can thrive in any location: Bed bugs are able to live in apartments, hospitals, hotels, and any other building humans frequent or reside. As such, it's never a good idea to assume your home or business isn't at risk.

Bed bugs are tough: This pest is able to survive without feeding for several months if they need to. They're also difficult to eliminate since they can survive extreme temperatures between nearly freezing and up to 122 degrees Fahrenheit. This requires professional attention.

Methodical approach: Bed bugs bite in a predictable feeding pattern. This is actually helpful for identification purposes since they're hard to detect visually. If you have a cluster or row of bites on your chest, arms, or legs, it's a sign you have bed bugs.
When it comes to bed bugs, the best solution is to work with our pest management professionals. We provide the latest in bed bug detection services along with a comprehensive range of bed bug elimination services including freezing and heat treatments.
Need to control your bed bug problem? Give our team at Pestmaster® Services a call today to get started on bed bug control that provides guaranteed results.