Professional Pest Control In Ancram, NY
The Central New York area is known for its beautiful countryside with lakes, forests, and mountains present throughout the area. It's also full of towns and cities that make living Ancram and the surrounding area a desire of many homeowners and businesses. However, such beauty all year round also comes with its fair share of pests. Whether they're merely a nuisance or a direct threat, pest control services are needed for Ancram's residents to resume a comfortable life.

At Pestmaster® Services, our team works hard to deliver guaranteed pest control solutions. We pride ourselves in our use of eco-friendly practices ensuring that we conduct pest management with Environmentality®. We don't settle for merely standard, which is why we've spent the last 40+ years being a leader in innovative solutions. Whether you're a homeowner or a business owner, we have you covered with a custom pest control solution designed for your needs.
Do you need pest control solutions? Give us a call or go online to receive your free quote. Trust in our safe and effective pest control methods.
Home Pest Control In Ancram, NY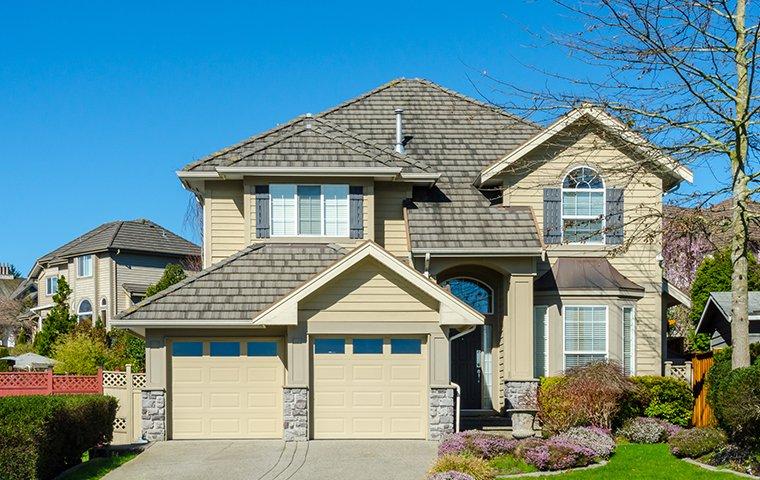 A home is a place of refuge from the day-to-day grind. That's why concerns such as comfort and security receive such high priority. When pests make it into the home, that sense of safety is threatened. Our team believes this doesn't have to be the case. With our Integrated Pest Management (IPM) approach, you can expect an immediate solution along with protection from future problems.
Before we begin the treatment, we take the time to walk your property. This formal inspection helps us identify the types of pests affecting your property as well as their nesting areas. Once we have the information we need, we can create a solution tailored to your specific needs. Depending on what we discover, our pest management professionals will perform monthly, bi-monthly, or quarterly treatments.
Your wellbeing is a priority, which is why incorporate all safety measures possible to ensure you and yours are protected during treatment. That's just one aspect of our approach of pest control with Environmentality®.
If you're ready to get started, then give us a call or go online to schedule your free quote. We'll make sure you can enjoy your home and your yard without the fear of unwanted intruders.
Commercial Pest Control In Ancram, NY
The success of your business requires providing an inviting area for employees and clients alike. Unfortunately, a pest problem in and around your building will negatively impact your reputation and, of course, your bottom line. Problems such as code violations or reduced employee morale are just some of the problems you may face with an unwanted and uncontrolled pest infestation.

At Pestmaster® Services we know the stakes involved, which is why we take the time to understand the needs of your business. We begin our pest control process by thoroughly inspecting your property. We'll ensure your building is up to code and your good reputation is secured. From there, we will come up with a treatment plan that remedies your unique pest problem. All of our treatments are done in a manner that remains safe for your employees and customers without compromising your business.

Are you ready for commercial pest control? Call our experts at Pestmaster® Services today to schedule your free quote and get pest management with Environmentality®.
Benefits Of No-Kill Pest Control In Ancram, NY
One thing you might hear in passing is the term, 'no-kill pest control.' As the name implies, this is a pest control method that doesn't result in the death of the pests you want out of your home and off of your property. There are a lot of benefits to this method including:
Produces better results than traditional pest control methods: This option is just as effective in the short-term as traditional options. However, they have even better long-term results. This is because many pests build up a resistance to chemical solutions that are passed down to their offspring. With no-kill options, it is much harder for pests to build up a resistance.

Safe for the landscaping and environment around your home: Harsh chemicals are known to harm the grounds, which is quite unsightly. Plus, the chemicals stay in the ground for a long time. This, in turn, compromises the soil. No-kill methods are less damaging overall.

Safe for your pets: Traditional methods can be harmful to your pets thanks to how dangerous those chemicals are. An easy way to keep your pet safe is to use no-kill methods.

No unwanted odors: As a rule, no-kill methods offer a better smell than traditional solutions. This is mostly due to the lack of harmful chemical fumes spreading through the air.
How Ancram, NY Residents Are Avoiding Bed Bugs
Bed bugs are the kind of pest that is best avoided altogether in Ancram. Not only do they reproduce rapidly, but they also are difficult to eliminate and can survive many extreme conditions. The best way to avoid these troublesome pests is to:
Avoid or inspect used items: Secondhand clothing, chairs, beds, and other similar items are popular thanks to their lower overall cost. However, they may be packed with bed bugs. Stick to new where possible.

Be aware of the cleanliness of your home: This includes vacuuming and reducing clutter in and around the house. The less hiding places they have, the less likely they are to invade. This will not only protect your home from bed bugs, but it will also deter other unwanted pests.

Check your belongings after traveling: Plane seats, hotel rooms, and even buses can lead to bringing bed bugs home with you. Carefully inspect your belongings during and after traveling to make sure you don't end up with unwanted guests.
Our pest management professionals are here to handle your bed bug concerns. We offer the latest in detection techniques. In addition, we proudly offer a comprehensive range of treatments to ensure guaranteed results.
Do you need bed bug control? Give our experts at Pestmaster® Services a call to get started today!