Bed bugs get their name from where they are commonly found, your very own bed in your Albany home. However, these tiny pests can travel far and wide, and they depend on your blood for survival. This can be a nightmare as they can keep you up all night with their biting and leave you paranoid during the day.
If you want to protect your home in Albany, you need to stop bed bugs in their tracks. You can take steps to prevent bed bugs or call in a professional Albany pest control team when you want a more efficient solution. Either way, keep reading to learn more about why you should take these tiny pests seriously when they show up in your Albany home.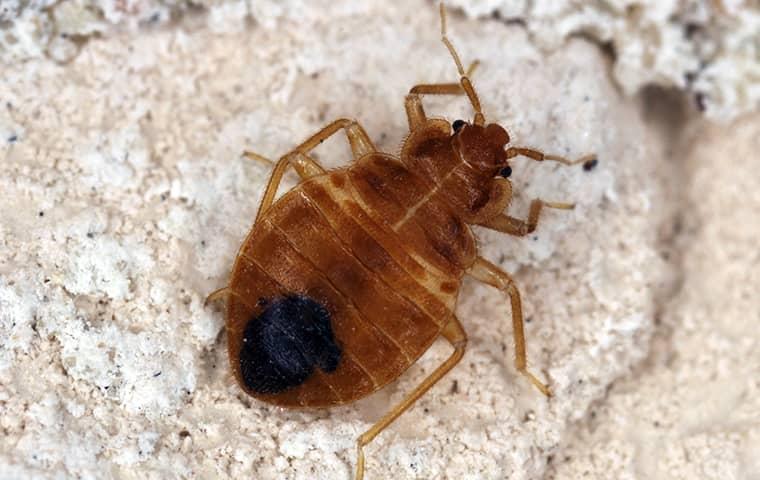 Unlikely Places Bed Bugs Could Be Living
Most people think that you can only find bed bugs in your home or a hotel, but that's not true. Bed bugs can be found in many places, even the most unlikely, and they are avid hitchhikers traveling from one spot to another. They can hitch a ride on your suitcase, clothing, backpack, and shoes to get to a new location. You can find bed bugs in your couches and curtains, not just in your home but in a friend's home, the library, or the dentist's office.
You can even find bed bugs waiting in the seats of a movie theater, ready to latch onto you and follow you home. You can even pick them up from a taxi or any other mode of transportation. You can take steps that can prevent them from spreading throughout your home, even if you accidentally bring them home with you.
How To Kill Bed Bugs Quickly
There is no easy answer to the question of how to get rid of bed bugs from your home when they find their way inside. You'll find that DIYs don't exactly work for bed bugs. While you might be able to get a few of them, a DIY will not eradicate bed bugs from your home. Try these prevention tips to stop bed bugs before they infest your home:
Get rid of clutter around your house.
Do not bring any second-hand furniture into your home without a thorough inspection.
Wash your clothing when you return home from a trip.
Regularly wash your bedding and sheets and put them through a dry-heat.
Vacuum your bed and corners of your room and home often.
These are all tips you can employ around your home regularly to keep up with bed bug control and prevention. While you can classify these tips as natural pest control for bed bugs, you'll find that enlisting the aid of a professional team can be very beneficial.
Frequently Asked Questions About Bed Bugs
If you have questions about bed bugs, give us a call, and we can walk you through all the different things you want to know. Our team has been in the business for a long time, and we have seen it all when it comes to these home invaders. Here are some common bed bug questions:
Why are they so difficult to deal with? They are small and can quickly spread throughout the home.
How do you stop a bed bug infestation? You eradicate every last one from home; if any remain, a resurgence is possible.
Can bed bugs make you sick? Bed bugs are not known to spread disease; however, they can leave you with bite marks and bad reactions.
How many eggs can a bed bug lay? Over 500 eggs in one lifetime, and they can live for only a few months.
When you have a better understanding of these pests, you will make it easier for you to protect your home. You can also make more informed decisions about what to do if you should ever have an infestation.
Total Bed Bug Control For Albany Residents
If you want the best pest control in Albany, you should look to our company at Pestmaster® Services. Our team is the local pest control for bed bugs you need when they get out of hand. Bed bugs can cause you an alarming amount of stress and discomfort, but our team aims to fix that with efficient and effective solutions to your bug problem.
At Pestmaster® Services, we want to help protect you and your family with a pest-free guarantee that you can count on. You'll find no better bed bug pest control in Albany than from Pestmaster® Services. So give our team a ring and schedule an inspection today.