Priority Services For Government Buildings
At Pestmaster® Services, we're proud to be part of an elite group of providers for government locations across the United States and throughout the world. As the #1 small business provider of pest control to the federal government, we serve many government facilities in our service area including airports, hospitals, county buildings, state buildings, and the New York State Governor's Mansion.
GSA Approved Pest Control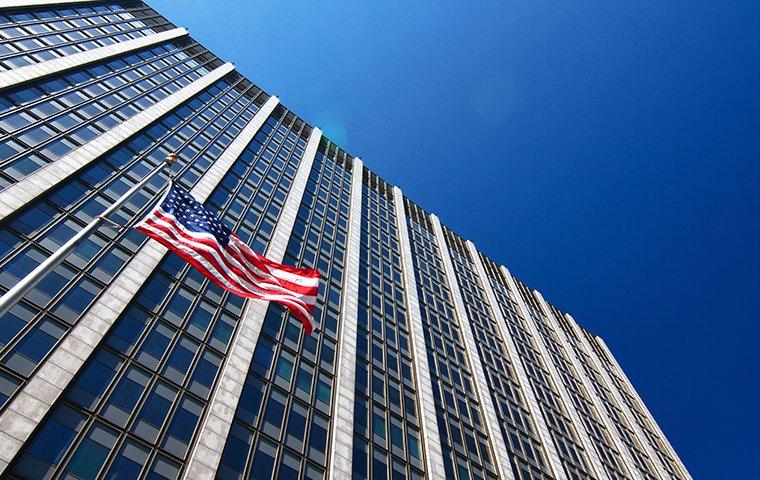 In 2001, Pestmaster® Services became one of only 11 providers nationwide, contracted to offer pest management and related services to the United States Government through the General Services Administration (GSA). We are pre-qualified to provide pest control, mosquito control, termite control, weed control, and other pest-related services.
A typical procurement process with non-GSA contracted vendors can take 270 days or more, while the GSA schedule can be initiated and used within five to ten days. This schedule is especially beneficial to federal clients because urgent pest control needs require immediate action.
Our services are available on a one-time or recurring basis and include:
Pest control

Aquatic pest control

Algae and vegetation management

Health related/vector control
Comprehensive Pest Control From The Experts
At Pestmaster® Services of the Hudson Valley and capital region, our professional pest control technicians can provide services that operate within the parameters set forth by governmental agencies. You'll receive the effective pest management you need, administered in a professional and timely manner.