Help Stop The Spread Of Dangerous Tick & Mosquito-Borne Illnesses
Everyone knows that ticks are annoying, but they are also becoming increasingly dangerous along with mosquitoes. Ticks spread many diseases, and it seems that new ones crop up all the time. From Lyme Disease to Rocky Mountain Spotted Fever, tick-borne diseases are no laughing matter. If your property has a lot of ticks or mosquitoes on it, you can reduce their populations, protect your family from illness, and end the annoyance factor with the help of Pestmaster® Services.
Our Tick & Mosquito Control Service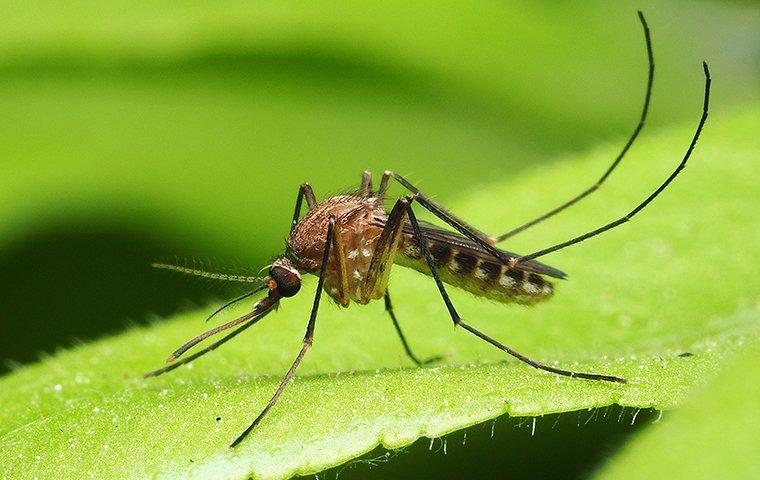 At Pestmaster® Services, we care about the health of our customers and the health of the environment. The majority of our tick and mosquito control products are green products that use natural oils to reduce both tick and mosquito populations.
Ongoing Tick Treatments
We offer backpack misting and power sprayer treatments. Which delivery method we use will depend in large part on the size of the property that requires treatment. We are better able to treat large, open spaces with the power sprayer that is installed in our truck, while smaller areas with a lot of vegetation require the use of the backpack misting machine.
Tick and mosquito control treatments are available regularly between April and October. We will return to your property every three to four weeks to re-treat the area. This time frame ensures continuous protection during the entirety of the tick season.
One-Time Tick & Mosquito Services
We also offer one-time tick or mosquito control for special events. If you're hosting an outdoor wedding, BBQ, concert, party, or another event, contact us to treat your property before the event takes place to ensure the comfort and safety of your guests.
Natural Tick & Mosquito Control That Works!
With tick and mosquito control from Pestmaster® Services of the Hudson Valley and capital region, you'll receive recurring treatments to keep disease-spreading ticks and mosquitoes under control. Our green treatments are safe for your family and the environment and allow you to start enjoying your backyard again. Contact us to schedule your first service.