Professional Pest Control In Accord, NY
Central New York is packed with beautiful weather all year round. It's also full of everything great about nature. In addition to its natural beauty, cities such as Accord offer a wealth of opportunities for its residents to enjoy. With such a pleasant environment and plenty of things to do, it's no surprise that people love residing in the Central New York area. Unfortunately, these people aren't the only people that love Central New York. We're also plagued with unwanted pests infiltrating our home and businesses.
That's why the team at Pestmaster® Services is ready to get to work on controlling your pest problem. We have decades of experience which is why we're the local authority for residential, commercial, and government properties. If you're looking for guaranteed results for your pest problems, then look no further than pest control with Pestmaster® Services.
If you're ready to explore your pest control options, then give us a call or go online to request a free quote to get started.
Home Pest Control In Accord, NY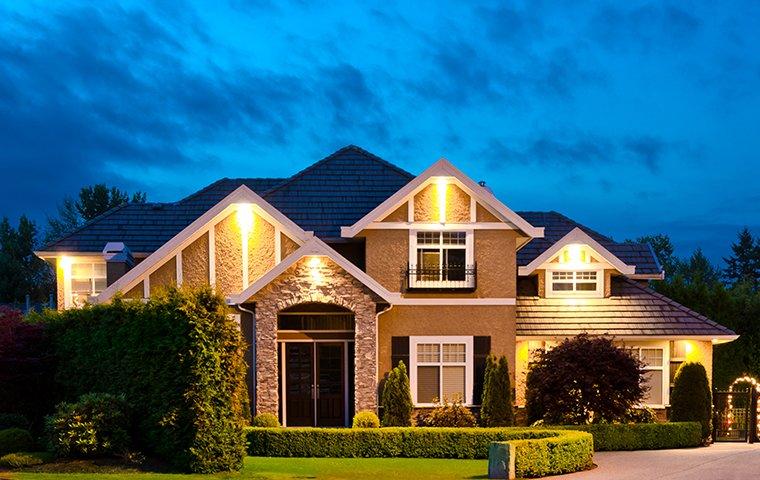 Part of being a homeowner is enjoying where you live. When pests are out of control and have invaded your home, this is virtually impossible to achieve. That's why we employ a comprehensive approach that starts with us walking your property to conduct a thorough inspection of the exterior of your home and your yard. This allows us to identify your specific pest management concerns.
Once we've walked your property, we outline a custom solution that is delivered monthly, bi-monthly, or quarterly depending on your unique residential pest control needs. We take your wellbeing seriously, which is why our pest management professionals employ all safety measures possible before beginning treatment. Our pest management professionals utilize an Integrated Pest Management (IPM) approach for unmatched results.
This IPM approach not only ensures we take care of the immediate problem but also any future concerns that may arise. We take into account the interrelationship of each pest to stop their development in their tracks.
Are you ready to take control of your home? Give us a call or go online to request a free quote to get started on pest management done with Pestmaster® Services today!
Commercial Pest Control In Accord, NY
Pest management is often needed by businesses in Accord thanks to the bustle of activity that occurs every day. Our team understands that which is why we work directly with the people in charge during our inspection of the property so we can understand the big picture and develop a comprehensive commercial pest control plan that will work for your commercial property and your schedule. Our pest management professionals are trained to deal with any pest that invades while accommodating the specific needs of your business. Whether you're a restaurant or a hospital, you can be sure we'll take care of you, your buildings, your customers, and your employees.
By partnering with the pest management professionals at Pestmaster® Services, you're partnering with a team that is backed by over 40 years of research and innovation in the pest control industry. We know the stakes involved when it comes to the operations of your business. For that reason, we're focused on delivering guaranteed results that keep you operational. Don't let a pest problem damage your reputation and the well-being of your employees and customers. Maintaining regular business operations is critical to your success. Contact us today to request your free quote so that you can receive pest management that delivers guaranteed results.
Why Professional Bat Control Is Essential In Accord, NY
In Central New York, bats are quite common. Not only are they prevalent in nature, but they can also get into your attics and belfries. Unlike other pests, some species of bats are endangered and thus need to be handled with utmost care per EPA guidelines. That's why it's essential to seek professional bat control when discovering bats in your Accord home or business.
Our pest management professionals work diligently to safely remove any bats that take up residence on your property. In addition, we will also perform the necessary tasks to keep them away once they've been removed.
We break our service down into actionable steps that include the following:
Identify the animal

Set humane traps

Perform minor repairs

Perform sanitation

Exclusion work
Our team uses humane traps only in their effort to control your bat population. Each trap is checked every 24 hours to ensure that, once caught, the animal does not suffer. For our customers, we offer a one-year warranty on any exclusion work performed so we can make sure that your home remains free of unwanted bats.
If you're experiencing a bat problem or need exclusion work, don't hesitate to contact us to get started on your professional bat control plan.
Guide To Avoiding Bed Bugs In Accord, NY
Bed bugs are extremely troublesome for residents in Accord. They are known for being difficult to remove and they leave behind multiple sores, thanks to their bites and high reproduction rate. For this reason, it's important to avoid bed bugs by preventing them from getting inside in the first place.
The following tips can help you keep bed bugs out of your home:
Avoid secondhand furniture: Secondhand Furniture is one of the largest contributors to the bed bug population. If you do buy used furniture, be sure to inspect it carefully before bringing it into your home. Lift the cushions and look carefully between the seams for any sign of bed bug activity.

Use protective covers: A protective cover on your mattress and box springs can take away the hiding spots of bed bugs. Look for mattress covers specifically designed for this purpose.

Clean everything: Regular cleaning and vacuuming go a long way in controlling any pest infestation.

Public concerns: Whether traveling or using public facilities, it's always a good idea to practice vigilance by checking your clothing and wrapping luggage in protective covers.
When in doubt, it's always a good idea to utilize professional bed bug control. Our team is the only one around that has two K9 bed bug detection dogs. We combine our unmatched ability to detect bed bugs with the latest in bed bug control treatments including freezing and heat treatments.
Do you have a bed bug concern? Give us a call or request an inspection to control your bed bug population today.